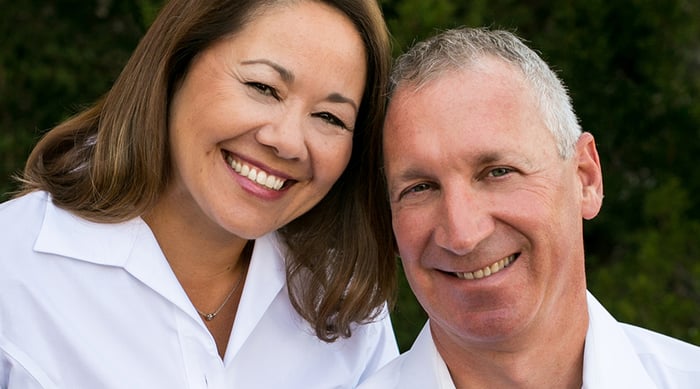 Meet Our Franchise Owners
We are Scott & Cindy Baroway and are the proud owners and operators of three Denver Office Evolution locations - Denver/Cherry Creek, Lakewood/Belmar, and Littleton. We first came to Office Evolution as members in 2012 after Scott spent 25 years practicing law and managing a small shared office space for lawyers. After experiencing the many benefits the Office Evolution system offered to businesses with small office needs, we joined Office Evolution as owners and operators in 2015.
Cindy spent 20 years in the insurance industry, 8 years on Lakewood City Council, and since 2010 has served as an adjunct professor at the University of Colorado Denver's School of Business.
Our combined years of running a small law practice and working with small businesses in local communities made joining Office Evolution a natural fit. We have created our spaces to provide a stress free, productive and a professionally social environment in which any like-minded professional can thrive.
We have two adult children, one grandchild, and two slightly spoiled dogs. We enjoy time with family, anything outdoors, and traveling. We take great pride in our son who teaches 4th grade and our daughter who is the Operations Manager of this business. As she proudly states - Focus on your business. We've got the office covered.