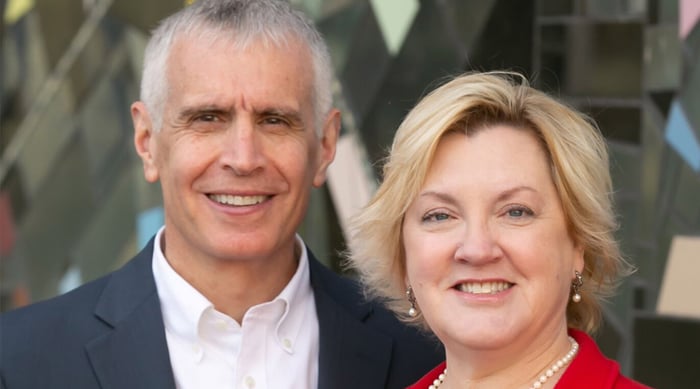 Meet Our Franchise Owners
Rhett and Dawn are excited to open their second Office Evolution franchise in Concord, just up the road from their Walnut Creek location!
Rhett's many years of experience in analytics, marketing, and finance will be a boon to all new members of Walnut Creek Office Evolution. He has a track record of success in executive positions at Charles Schwab Corporation and Pacific Telesis, and he looks forward to sharing his knowledge and skills with the members of the Office Evolution Walnut Creek community.
Dawn had successful stints in sales, technical writing and project management roles during her career, and she has set deep roots in the local Walnut Creek community thanks to her volunteer experiences with local schools and city political campaigns during her stay-at-home-parent years. She can't wait to help other Walnut Creek professionals build their businesses in the community she loves.