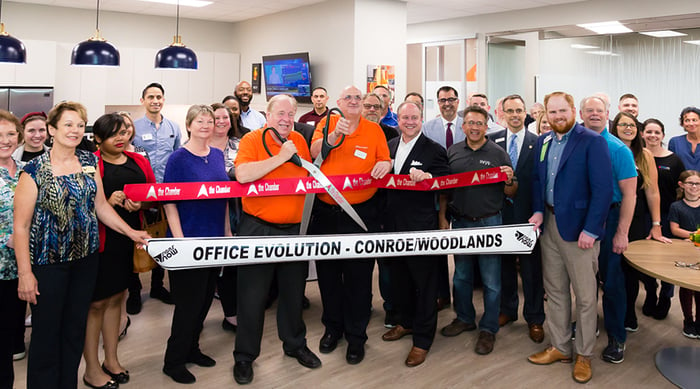 Meet Our Franchise Owners
Having spent 30 years in global chemical industry, Phil Anderson and Roger Tietze knew that although they were no longer working in the large multi-national corporate world, they wanted to provide support to the business professionals in their community. They are determined to remain attached to their community and transpose their skills to the business services and hospitality side complementing their own chemical consulting business. Phil and Roger are looking forward to interacting with members to learn about their business and understand how they can support and assist them.
Phil and Roger knew that from day one they would enjoy every interaction they have with members and their visitors. They are currently running their chemical consulting business from the Office Evolution (OE) site, building a testing laboratory and are on the lookout for a location(s) that are nearby for their office space and consulting expansions. They believe that the numerous restaurants and shopping areas in the Marcel Town Center at FM 1488 and Old Conroe Rd will be appealing to both OE members and their clients.
Phil and Roger came to the Woodlands in 2005 to work (Phil as a Product Manager/Compliance Specialist and Roger as an R&D Manager/Applications Expert) for a major chemical company, they have been residents ever since. Phil and Roger's experiences have allowed them to become involved in 15 patents, 21 product introductions, 4 qualifications of product, 2 major chemical plant expansions, ex-patriot experiences, numerous audits and due diligence. They believe that their expertise and experience in R&D, application testing, analytical testing, qualification of products, bringing products to market, and expertise in market evaluation will be beneficial to the entrepreneurs of the Woodlands.