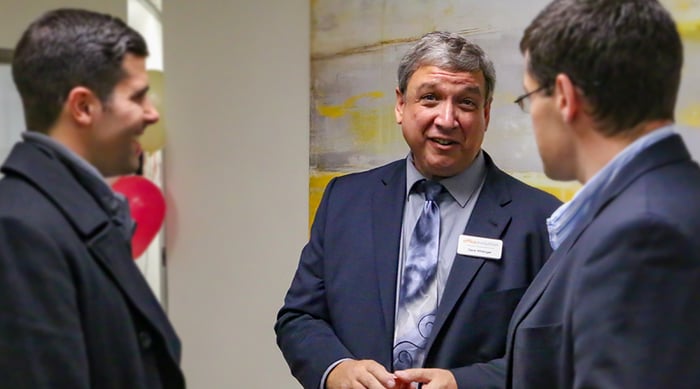 Meet Our Franchise Owners
The owners of Office Evolution Ann Arbor are driven by a desire to become involved with the spirit of entrepreneurship that thrives in the Ann Arbor community. They are excited by how many start-up companies and new technologies are constantly emerging across the spectrum of industries, and they are thrilled to be a part of supporting this movement.
The owners look forward to meeting and understanding the unique businesses and clients they support at Office Evolution Ann Arbor. They aspire to learn new ways to support their clients and help them to constantly change for the better. They are excited that their location is easily accessible from highways, but also in an area supported by the local transit authority, to make transportation to the downtown area easy.
They have a diverse collection of background experiences including research lab management and automotive sales. Having lived in the immediate Ann Arbor area for 30 years, they understand the area, the people and the diverse culture. They are very proud of Ann Arbor and excited to share that enthusiasm with local entrepreneurs and small business owners.