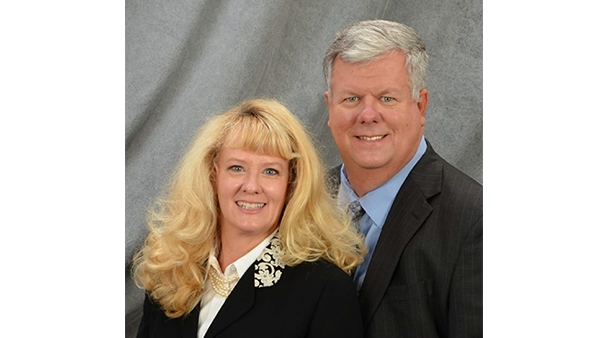 Meet Our Franchise Owners
Kim and Walt Martin chose to become part of the Office Evolution family so they could have the opportunity to help professionals reach their business dreams. They are looking forward to meeting local entrepreneurs and small business owners and helping them grow their business. Having lived in the area for 21 years, Kim and Walt are excited about all that Colorado Springs has to offer local business owners and entrepreneurs. They are currently on the hunt to find the perfect office space location. Kim and Walt are hoping to find a comfortable space with ample natural light, close to Interstate 25 with easy access to local retail and dining options.
Kim and Walt have a strong understanding of the needs of entrepreneurs. Their previous experiences have made them well aware of the specific combination of services that can help a small business thrive and expand. In their past careers, Kim was a systems engineer for the Missile Defense Agency and Walt was a naval aviator. Both Kim and Walt have worked in executive business spaces and know that the right office or meeting space can play a crucial role in helping business owners successfully expand their business.